Back to About Us
What I believe in
I believe that Human-Centered Design has the power to shift the mindsets of organizations to be focused more on the needs of people versus solely on numbers. When combined with systemic design, we create opportunities to shape the future we want instead of sitting back and watching it unfold. Human-Centered Design is by nature an optimistic, democratic, and collaborative process – something that has benefits not just for organizations, but for people, communities and society as well.
Where I come from
I've always had an interest in solving complex societal challenges. My two graduate degrees build off of one another to reach that goal. At the University of Toronto, I obtained a Masters in Applied Science in Chemical Engineering, which deepened my understanding of how science informs policy. After working at Toronto Public Health in public policy, I did a Masters in Design in Strategic Foresight at OCAD U, which allowed me to better help people. I learned new approaches to problem solving that brought forward and centered the needs of the people we were trying to solve for.
Why I'm here
I strongly believe that Human-Centered Design can have a powerful impact on people, teams and communities. Working in a non-traditional organisation gives me the opportunity to stretch and grow my practice, and to take on challenges that allow me to evolve with people I admire. At The Moment, we're on a journey of continuously pushing ourselves and our clients to grow and change to meet the new challenges – a source of inspiration I feel every single day.
Momenteer fun fact
I fell in love with improv theatre when I tore my ACL in 2008. It was a great alternative to a team sport and had the added benefit of laugh therapy… plus all those other benefits like collaboration, listening better, and creativity.
Articles by Julie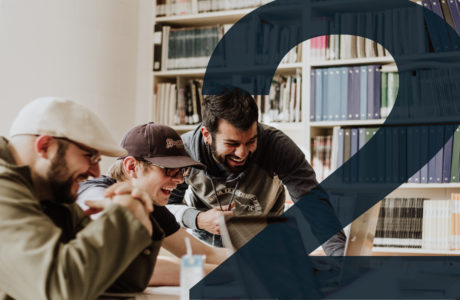 Be deliberate in choosing the right project to help you cultivate an Innovation mindset and test out new approaches on your team.