Back to About Us
What I believe in
I believe that design can be a powerful catalyst for change, especially when the foundation is built on true collaboration. I believe in empowering people as experts of their own experience and involving them in the design process. Better things are made when we get involved in the process early and learn together. And of course, anything can be accomplished with enough coffee 😉
Where I come from
I grew up in Alberta, and as a competitive ski racer I was lucky enough to get a lot of fresh Rocky Mountain air! While studying at the prestigious Design Academy Eindhoven, I learned the value of research by design; about diving in and making things tangible and learning through iteration. Getting our hands messy early in the process allows us to more quickly shape something meaningful, valuable and amazing–I believe in the power of spending less time talking about the work and more time doing the work.
This way of working has been central throughout my work. Whether it's co-designing new systems and programs with children in low-income neighbourhoods, researching innovative ways to meet the needs of returning financial customers, or designing a global charity product reaching a new target donor, making things together leads to meaningful outcomes.
I currently teach postgraduate courses in a Design Strategy as well as a Design Management program here in Toronto. As my career has evolved, I feel strongly about giving back to the design community by imparting my knowledge of real-world experience onto the next generation of designers and design thinkers.
Why I'm here
I'm driven by the desire to push collaborative design as a practice forward. I believe we have only scratched the surface of the role design can play in getting people to work together. The Moment is a place that allows me to grow and develop my own skills while helping to shape an industry that has so much potential.
Momenteer fun fact
Zola my mini schnauzer has her own basket on the front of my bike, and rides with me everywhere I go! She loves her front row seat 🙂
Articles by Heather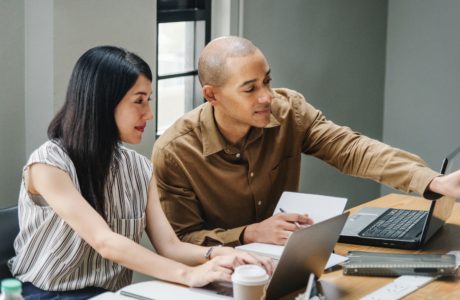 [Innovation Webinar] A recap where we share a bit of the magic to helping clients learn, grow, and thrive in their innovation practice.