Back to About Us
What I believe in
I've witnessed first-hand the power of innovation design and the resulting impact it has for our clients and their customers. As a non-designer, my perspective has shifted from a traditional marketing lens to one that is more intuitive, incorporating insights that drive relationships and our understanding of people.
Where I come from
I have a Masters in Canadian History with a focus on the 20th century. I've always been curious about where people come from and how their decisions create ripples into the future. With a knack for research and writing, I worked as an industry analyst before moving into the agency world where I delved into the nuance of business and marketing strategy to help clients discover the benefits of marketing and better storytelling.
Why I'm here
Since arriving at The Moment, I've enjoyed leveraging the principles behind Innovation Design to drive our message forward. I've helped transform the expectations of the role of marketing for our own studio, co-creating our story and sharing it with the world. My goal is to support and empower the people I work with, while learning, growing, and innovating my own practice.
Momenteer fun fact
I am a world champion synchronized skater and now stay involved by judging competitive synchronized skating, as well as teaching my adorable nephews how to skate!
Articles by Tiffany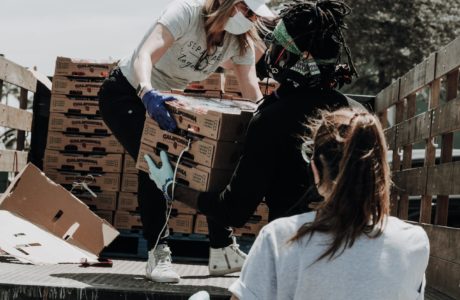 Mitigate risks and discover opportunities to drive the customer experience—and your organizaiton—forward in a post-COVID world.